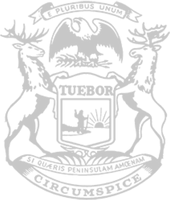 State Rep. Ken Borton, second from right, stands with first responders and dogs the weekend after an EF3 tornado hit Gaylord.
After tornado, Rep. Borton praises first responders, spotlights recent grant
Otsego County awarded resources for training, recruitment
State Rep. Ken Borton today repeated his praise for the many first responders who saved lives in the lead-up to and aftermath of the tornado that hit Otsego County last week.
A devastating EF3 tornado touched down in Borton's hometown of Gaylord last Friday, tragically taking two lives, inflicting dozens of injuries, and wreaking damage and destruction on homes and businesses in the community.
"Our community is mourning Gaylord neighbors who sadly passed away, and praying for those in recovery," Borton said. "We know the heroic actions of police, firefighters, and emergency medical personnel prevented additional casualties. Amid tornado-caused chaos, first responders saved lives — treating wounds and getting people to safety and shelter."
Borton said he was pleased that Otsego County was recently approved for a grant to bolster recruitment and training for first responders.
"In Gaylord, we have seen our courageous first responders in action," Borton said. "It is so important to have full crews of first responders, ready to get to work in natural disasters and other emergencies. The grant Otsego County recently received will help support, recruit, and train first responders in our community."
The county was awarded $100,000 last week through the First Responder Training and Recruitment Grant Program. The program offers funds to local governments for recruiting and training law enforcement and corrections officers, firefighters, and emergency medical services personnel. Grant dollars may also be used for professional development and other support for current first responders.
Borton, who serves on the House Appropriations Committee, helped create the $5 million grant program last fall, when the Legislature approved the state's annual budget.
###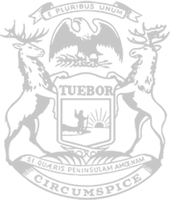 © 2009 - 2022 Michigan House Republicans. All Rights Reserved.
This site is protected by reCAPTCHA and the Google Privacy Policy and Terms of Service apply.