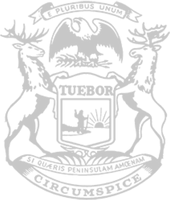 Commissioner Terry Collins joins state Rep. Bronna Kahle for committee testimony on Tuesday.
Kahle testifies in support of Patrolman Bobby Lynn Williams Memorial Highway dedication
State Rep. Bronna Kahle testified before the House Transportation Committee today on her bill to honor fallen first responder Patrolman Bobby Lynn Williams by naming a portion of M-34 after him.
After serving just two years on the Adrian Police Department, Williams was shot and killed on June 30, 1975 after stopping a vehicle that had been involved in a robbery and kidnapping of a gas station attendant. Williams was able to return fire and strike the vehicle, forcing the perpetrator to abandon it. The shooter was later apprehended and sentenced to life without parole.
Patrolman Williams served as military police in Da Nang, Vietnam during the Vietnam War. Throughout his military service, he knew he wanted to continue his career in law enforcement when he returned to his hometown of Adrian, Michigan.
Those who knew him said he was a devoted husband and father who loved the outdoors before his untimely death.
"Patrolman Bobby Lynn Williams was a true hero and this Memorial Highway will recognize his dedication to selflessly protecting the people of Lenawee County. This will be a symbol of gratitude and acknowledgment from the community for whom he gave the ultimate sacrifice."
Joining Rep. Kahle for testimony was County Commissioner Terry Collins, who is a former Adrian police chief.
"Bobby gave his life. I'm asking you people, now, to spread his shield across M-34," Collins said during his committee testimony. "That sign may be just a sign to a lot of people, but every police officer who passes by that sign thinks of him whether they knew him or not."
House Bill 4832 will rename a portion of M-34 the "Patrolman Bobby Lynn Williams Memorial Highway" beginning at the intersection with South Main Street and extending west to the intersection with South Madison Street.
The Michigan Memorial Highway Act was enacted in 2001 and allows for the naming of bridges and highways within the state.
The bill, House Bill 4832, was approved unanimously by the committee and now moves to be considered by the full House.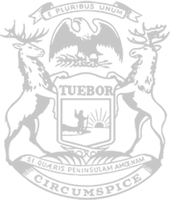 © 2009 - 2021 Michigan House Republicans. All Rights Reserved.
This site is protected by reCAPTCHA and the Google Privacy Policy and Terms of Service apply.