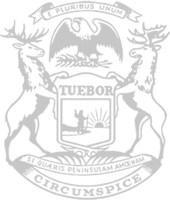 Michigan House Republicans detail innovative plan to keep communities safe and support public safety personnel, including out-of-state recruitment initiative
RELEASE
|
November 10, 2021
Michigan House Republicans today detailed a comprehensive plan to support public safety personnel and better protect the people they serve – including an innovative out-of-state recruitment plan to address an officer shortage at local law enforcement agencies.
The $250 million supplemental budget plan – focused on recruitment and retention, community outreach and equipment upgrades – was unveiled today during a House Appropriations Committee hearing. It builds upon an $80 million preliminary plan approved by the House in May.
"One of government's most essential responsibilities is to keep its residents safe," said Rep. Thomas Albert, chair of the House Appropriations Committee. "Right now, that job is more difficult because local public safety departments across Michigan are stretched too thin. Mandatory overtime and anti-police rhetoric add to the stress of a job that already is more stressful than most of us could ever imagine – causing more attrition at departments across Michigan. This plan will help attract and keep high-quality officers, including those now working in other states, and give them the tools they need to do their jobs."
House Speaker Jason Wentworth said the plan demonstrates a commitment to public safety at a time Michigan has nearly 4,000 fewer law enforcement officers than during the 2001 terrorist attacks. There are hundreds of unfilled positions across the state.
"Michigan's men and women in uniform deserve to know that they are a priority and that their work is important to us," said Wentworth. "In an era when far too many people are attacking law enforcement and looking for ways to defund the police, we chose to stand with them and find solutions together. Using their experience and their expertise, we built a plan that will rebuild the ranks, train them up to a higher level, and give our local heroes all the tools they need to do the job."
The initiative includes $57.5 million for a 'Move to Michigan' recruitment plan to help local departments hire officers now working in other states. The plan ensures officers moving to Michigan will keep retirement benefits they've already earned in other states. Other incentives include covering the cost of hunting and fishing licenses and recreation passports for one year.
"We want to help local departments in Michigan hire good, experienced officers without raiding each other's agencies," Albert said. "That's why we're working to make Michigan an even more welcoming place for officers who are out-of-state and looking for a change."
Other pillars of the House Republican plan include:
Recruitment and retention: Tuition assistance and grants to help offset expenses will make attending an academy a more practical, affordable option for local law enforcement and corrections officer candidates. Local departments could receive grants to offer job shadowing and signing bonuses to new hires. Local law enforcement, fire departments, EMS agencies and corrections departments would get recruitment marketing support. Public safety personnel who miss work because of COVID-19 quarantine could be reimbursed for lost wages and leave time. An additional $7.5 million would support mental health assistance for local law enforcement, firefighters, EMS personnel and other public safety officers.
Strengthening community bonds: A total of $10 million in grants would be provided for community policing initiatives shown to improve relationships between officers and people in the neighborhoods they serve. The mix of community policing and mentorship that make the Police Athletic League so successful in Detroit would be expanded to other communities with a $15 million investment.
Supplying essential equipment: More resources would be available for body-worn cameras and gear, communications equipment upgrades, and other essentials.
Other provisions include support for local police K-9 units.
House Bill 5522 remains under consideration in the Appropriations Committee.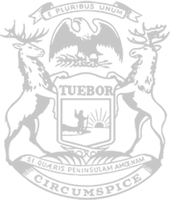 © 2009 - 2023 Michigan House Republicans. All Rights Reserved.
This site is protected by reCAPTCHA and the Google Privacy Policy and Terms of Service apply.