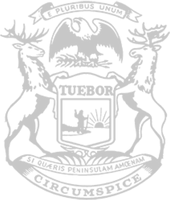 Rep. Alexander: Aid for police, corrections officers to support Jackson community
State Rep. Julie Alexander and the Michigan House of Representatives on Thursday approved a supplemental budget to provide additional support for public safety officers, as well as first responders.
"Our police officers are integral members — and protectors — of our Jackson community," said Alexander, of Hanover. "One piece of this bipartisan plan will encourage additional community engagement by law enforcement. The plan will also provide resources, including bonuses, mental health assistance and improved equipment, to support our police. Other aid will help up-and-coming officers start their careers."
House Bill 5522 comprises a $368.5 million spending plan. The legislation would primarily fund efforts to support recruitment and retention, community outreach and equipment upgrades for local law enforcement, but it also includes resources for firefighters, emergency medical services personnel, and both state and local corrections officers.
Alexander noted that multiple state correctional facilities are located in Jackson County.
"Corrections officers also play an important role in public safety, and many of them live and work here in the Jackson area," Alexander said. "Efforts like retention bonuses, signing bonuses and tuition assistance will support theses dedicated members of our community."
Included in the plan is a $50 million appropriation for school resource officers, who work proactively with students and families to keep schools safe. The school security funding was increased in response to the tragic shooting at Oxford High School.
"School resource officers are vital for protecting Michigan students, and our plan will further support school safety," Alexander said.
Pillars of the plan include:
Recruitment and retention: The initiative includes $57.5 million for a "Move to Michigan" recruitment plan to help local departments hire officers now working in other states. The plan ensures officers moving to Michigan would keep retirement benefits they've already earned in other states. Tuition assistance and grants to help offset expenses would make attending a police academy a more practical, affordable option for local law enforcement and corrections officer candidates. Local departments could receive grants to offer job shadowing and signing bonuses to new hires. Local corrections, law enforcement, fire and EMS agencies would get support for recruitment marketing.
Public safety personnel who miss work because of COVID-19 quarantine could be reimbursed for lost wages and leave time. An additional $7.5 million would support mental health assistance for local law enforcement, firefighters, EMS personnel and other public safety officers.
Strengthening bonds in neighborhoods and schools: In addition to the school resource officer funding, the plan includes other efforts to strengthen relationships between police and people in the community. Another $10 million in grants would be provided for community policing initiatives shown to improve relationships between officers and people in the neighborhoods they serve. The mix of community policing and mentorship that make the Police Athletic League in Detroit so successful would be expanded to other communities with a $15 million investment.
Supplying essential equipment: More resources would be available for local departments to obtain body-worn cameras and gear, narcotics team gear, communications equipment upgrades, and other essentials.
The plan also includes support for local police K-9 units.
HB 5522 passed with overwhelmingly bipartisan support and now heads to the Senate for consideration.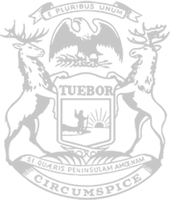 © 2009 - 2022 Michigan House Republicans. All Rights Reserved.
This site is protected by reCAPTCHA and the Google Privacy Policy and Terms of Service apply.