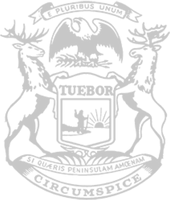 Rep. Alexander: Auditor general finds failure at unemployment agency
RELEASE
|
November 19, 2021
State Rep. Julie Alexander today praised the Office of Auditor General (OAG) for its thorough work maintaining accountability in state government after the office reported that ineffective leadership and operations at Gov. Gretchen Whitmer's Unemployment Insurance Agency (UIA) contributed to a multibillion-dollar payment of benefits to ineligible recipients.
The OAG on Thursday released an audit reviewing the UIA's actions to establish eligibility criteria on the state application for the federal Pandemic Unemployment Assistance (PUA) program. The agency included four options on the application that were invalid under federal requirements, and the audit determined the agency's actions were not effective. The report estimated that at least 347,437 ineligible claimants who applied under the application's invalid criteria received about $3.9 billion worth of benefits.
The report cited actions and inaction on the part of senior UIA leaders as factors in the agency's operations that led to the invalid criteria and delays to correct issues after being informed of them by the federal government.
"The excellent work by the auditor general stands in direct contrast to the ineffectiveness of the unemployment agency," said Alexander, of Hanover. "The auditor general's office carefully reviews and analyzes state business so the people of Michigan can hold their government accountable. Meanwhile, the audit revealed sloppy work at the agency that allowed faulty payments to go out the door."
The auditor general is appointed by the Legislature to review the finances and performance of state government. The OAG performs regular audits required by law and other audits, often upon request by a legislator. Representatives and senators of both parties have trusted the OAG with requests for impartial review of governmental operations.
Alexander said the PUA issue was certainly not the only issue observed at the department.
"Many Jackson families who lost their jobs during the pandemic had trouble getting help from the unemployment agency," Alexander said. "Offices were closed, and the service online and by phone was insufficient. I have helped many workers in our community through the unemployment process, and I welcome other Jackson County residents to contact me for help with unemployment or any state government issue."
Alexander's office can be reached at 517-373-1795 or [email protected]. The OAG said the audit is the first in a series reviewing aspects of the UIA's claims processing during the pandemic.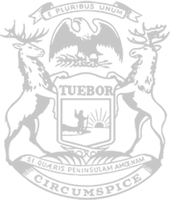 © 2009 - 2022 Michigan House Republicans. All Rights Reserved.
This site is protected by reCAPTCHA and the Google Privacy Policy and Terms of Service apply.