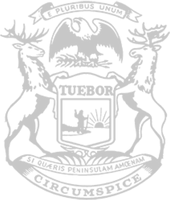 Rep. Alexander: Biden vaccine mandate causes chaos for Michigan troops
Legislator testifies on behalf of National Guard members at oversight hearing
State Rep. Julie Alexander on Tuesday testified on behalf of two members of the Michigan Army National Guard from Jackson County regarding how the Biden administration's military vaccine mandate could jeopardize their service careers.
Alexander delivered testimony written by the guard members before a joint hearing by the House Oversight Committee and Senate Appropriations Subcommittee on Military and Veterans Affairs/State Police.
"The men and women of the Michigan National Guard serve our state and nation with honor, but Joe Biden's vaccine mandate is threatening to end their service," said Alexander, of Hanover. "Communication from guard leadership has caused confusion among soldiers and airmen. Guard members seeking exemptions under the policy are worried they may have to get vaccinated or risk retaliation even as they wait for their waiver requests to be reviewed. The Biden administration's overreaching mandate is bypassing due process and interfering with the conscience rights of our troops, and it must stop."
The U.S. Department of Defense is requiring all service members to get fully vaccinated against COVID-19, including the National Guard. Court decisions have stayed other COVID-19 vaccine mandates imposed by the federal administration, but the military requirement remains in effect.
One guard member who said he has served for close to 20 years, including deployment to Iraq. He has applied for a religious exemption from the COVID-19 vaccine mandate. He stated he and other soldiers in his unit were concerned by statements from their superiors, such as an implication that guard leadership would not approve any exemptions. The guard member said the exemption process has been confusing.
"It is very hard to complete the process if the requirements and guidelines keep changing," he said.
"I, as well as the soldiers in my same position, have served faithfully and with honor," he added. "All we ask is to be treated with decency and honor until this administrative process plays itself out.
The second guard member said he has served in the military for more than 28 years, including time in the U.S. Marine Corps. He served deployments to both Iraq and Kuwait, earned multiple Army Commendation Medals and was recently a distinguished honor graduate for his Senior Leadership Course. He has a strong belief against taking the COVID-19 vaccine, which he says could lead to the end of his military service.
"And now, after serving my country honorably for over 28 years, I might be forced out of the military, treated as a disgraced and dishonorable soldier," he said.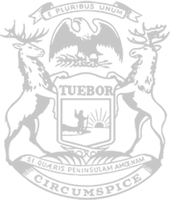 © 2009 - 2022 Michigan House Republicans. All Rights Reserved.
This site is protected by reCAPTCHA and the Google Privacy Policy and Terms of Service apply.