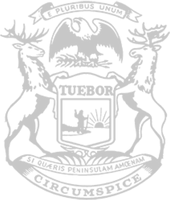 Rep. Alexander introduces plan to allow food entrepreneurs to ship online orders
Ag chair: Cottage food law needs modernization
State Rep. Julie Alexander, who chairs the House Committee on Agriculture, today introduced legislation to modernize Michigan's cottage food law to allow local entrepreneurs to sell their products online or by mail order.
"The cottage food law has allowed many creative home cooks to sell safe goods on a smaller scale," said Alexander, of Hanover. "Now, I am leading an effort to modernize the law by allowing these artisans to ship their products to fulfill online and mail orders, while maintaining critical safety and transparency standards to protect consumers."
Michigan's cottage food law allows people to sell products made in their home kitchens without obtaining a state food license. The law only applies to foods with minimal risks to safety, meaning that the items are not potentially hazardous and do not need a controlled temperature. Jams and jellies, candy, granola and baked goods are examples of eligible cottage food products.
Currently, state law requires an in-person delivery for cottage food sales. Alexander introduced HB 5671 to allow cottage food sellers to ship products, facilitating online and mail orders. The legislation does not alter any important standards to ensure safety and transparency, such as labeling for ingredients, allergens, net weight or volume, name and address of the cottage food operation, and a note that the home kitchen has not been inspected by state officials.
"This update will especially help sellers or buyers who may wish to limit personal contact due to the COVID-19 pandemic," Alexander observed.
The proposed legislation would still require all cottage food sales to be made directly between the producer and the consumer, leaving in place the prohibition on sales by consignment or at wholesale.
HB 5671 was referred to the House Committee on Agriculture.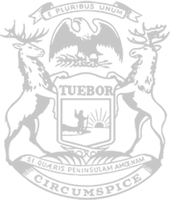 © 2009 - 2022 Michigan House Republicans. All Rights Reserved.
This site is protected by reCAPTCHA and the Google Privacy Policy and Terms of Service apply.