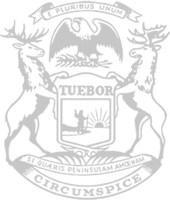 Rep. Alexander plan to empower corrections retirees, ease prison staffing shortages becomes law
A new law sponsored by state Rep. Julie Alexander will allow retired corrections officers to continue receiving their retirement benefits while resuming work, an incentive designed to let experienced professionals help fill staffing gaps at state prisons and relieve some of the pressure on current officers.
Alexander, R-Hanover, introduced House Bill 5765, which was signed into law today after earning nearly unanimous support in the Legislature, in response to severe staff shortages within the Michigan Department of Corrections. Earlier this year, the department reported that it was experiencing more than 700 vacancies in corrections officer positions.
"As they protect our prisons and administer our criminal justice system, corrections officers go the extra mile to make up for staff shortages," Alexander said. "These faithful officers never let their guard down, and Michigan shouldn't let them down. That's why the Legislature and governor approved my plan to recruit retired officers by combining a good income with their hard-earned retirement benefits. This new law is a good step forward as we strive for fully-staffed prisons."
In general, former state employees who are rehired by the state may not receive their retirement allowance while they are reemployed. Alexander's legislation will allow retired corrections officers to continue receiving benefits if they resume temporary positions at MDOC providing custody of inmates.
"This important legislation resulted from the advice of service-minded corrections officers in our Jackson community," Alexander said. "I'll continue listening to these civil servants and working to find long-term staffing solutions."
The exemption will be in place for two years.
###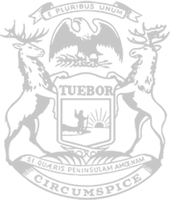 © 2009 - 2023 Michigan House Republicans. All Rights Reserved.
This site is protected by reCAPTCHA and the Google Privacy Policy and Terms of Service apply.