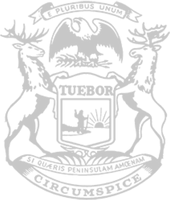 Rep. Allor: Cheboygan and Presque Isle county courts saved under new law
RELEASE
|
February 10, 2022
Governor signs companion bill to Rep. Allor proposal
The counties of Cheboygan and Presque Isle are in better shape thanks to a new law Allor helped shepherd through the legislative process.
Senate Bill 694, which incorporated Allor's House Bill 5338, eliminates the planned attrition of one district judgeship in Cheboygan and Presque Isle counties. Allor advocated for these efforts in the House, and was supported by Chief Judge Aaron Gauthier of the 53rd Circuit Court in Cheboygan.
The 89th District Court judgeship in Cheboygan had been slated for elimination in the near future. A previous law was being used, in conjunction with outdated reports on workload and population, to eliminate the planned loss of the district judgeship for Cheboygan and Presque Isle counties. The circuit, probate and district judges in these counties all supported Allor's bill.
The new law which incorporated various other bills, will also add a circuit judgeship in Wayne, Muskegon, and Ottawa counties and eliminates the planned attrition of one circuit judgeship Saginaw County. This legislation was approved with unanimous support in both the House and Senate.
"This was a collaborative effort with Rep. Allor, and several local judges," said Chief Judge Gauthier. "We are grateful to Rep. Allor for her leadership in our communities, which will help us provide excellent justice system services to the people of Presque Isle and Cheboygan counties."
Allor said: "Retaining this office is good for our Northern Michigan communities. The loss of this judgeship would have strained our courts, potentially put stress on our jails, and delayed the judicial process for citizens. I commend my colleagues in both chambers for working together to address this very important issue."
Senate Bill 694 is now Public Act 8 of 2022.
####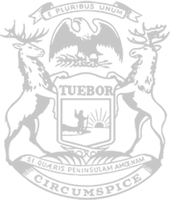 © 2009 - 2022 Michigan House Republicans. All Rights Reserved.
This site is protected by reCAPTCHA and the Google Privacy Policy and Terms of Service apply.