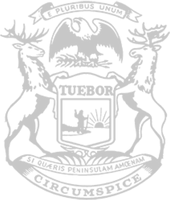 Rep. Allor fighting for record funding for northern Michigan students with advancing budget plans
Proposals also provide stability for essential services at local level
State Rep. Sue Allor, of Wolverine, on Thursday joined House colleagues in approving a budget plan for the upcoming fiscal year that makes record-high investments for K-12 students, while helping the state emerge from COVID-19.
The Michigan House's school aid plan ensures equitable per-student foundation funding across and Michigan while providing a record-high $16.7 billion for the school aid fund. This total is up nearly 8 percent overall from the current year, which allows for the closing of the per-student foundation funding gap.
All districts would get $8,700 per student in the foundation allowance, which for most districts equates to a 7-percent increase. All districts would get at least 2 percent more.
"In order to ensure our children are in the strongest position possible to succeed, they need to have the resources," said Allor, of Wolverine. "This puts record money into our classrooms where students need it and is a commitment to a brighter future.
"Far too many students fell behind during COVID-19. They were not learning inside of a classroom and it hindered their development. This will allow them to get back on track."
Features of the plan include:
Federal COVID relief funding with equalization payments to ensure every school gets at least $1,093 in additional funding per student. More than $4 billion in federal COVID relief for schools was approved overall today, in addition to the money in the regular school aid fund for next fiscal year.
The Great Start Readiness Program receiving an additional investment of $168 million to significantly increase the amount of funding per child while also creating thousands of new openings for the program statewide.
More resources invested in special education, career and tech equipment, and many other initiatives to help give every student a better chance to thrive. A one-time $560 million investment into the school retirement system will help ensure promised benefits get paid while freeing up money for the classroom in future years.
The plan addresses K-12 funding. The budget for community colleges and universities will be addressed in a future measure.
The state's general fund will be roughly the same size as in the current budget year with adjustments mainly to reflect caseload changes and other economic factors – enabling strong support for public health, public safety and other critical initiatives. A 2-percent increase in statutory revenue sharing will help local governments maintain essential services. Additional resources will also be made available for foster care, direct care workers, dam safety and many other important functions. The legislation now advances to the Senate for further consideration.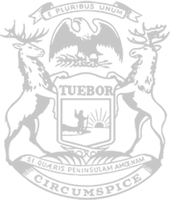 © 2009 - 2022 Michigan House Republicans. All Rights Reserved.
This site is protected by reCAPTCHA and the Google Privacy Policy and Terms of Service apply.