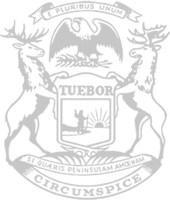 Rep. Angela Rigas says blackouts prove Democrat leadership has failed to safely manage Michigan infrastructure crisis
Rep. Angela Rigas spoke out today following a week of severe thunderstorms and power outages across Michigan.  
"This severe storm did a lot of damage, but the devastation and power outages were worse than they had to be," Rigas said. "It should now be clear to everyone in Michigan just how vulnerable Democrats are willing to leave our state's critical infrastructure. The rattling roads and bridges are one thing, but now we're seeing that our power grid, forest management and skilled labor base are all at risk as well. We had to call in hundreds of workers from other states just to manage the fallout of a single storm. And while we are eternally grateful to our neighbors for those efforts, my colleagues and I believe we should be better prepared to respond to these events ourselves. We need to be ready, but current leadership is clearly unfocused and disorganized on these issues. That simply cannot continue."
In May, Michigan's infrastructure received an overall "C-minus" from the American Society of Civil Engineers, citing issues with the state's power grid, drinking water, roadways, and more.
"The people of Michigan do not deserve to live in a C-minus state when it comes to essential infrastructure," Rigas said. "Our state needs to secure these basics for the people and strengthen them year after year. Instead, Whitmer and her Democrat allies would rather increase costs and push extreme, unworkable green-energy mandates while quality of life decreases and basic electricity becomes unaffordable. We can do so much better for our people.  I plan to hold Democrats accountable and oppose their extreme, costly agenda."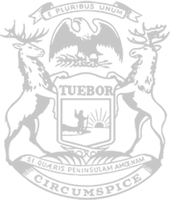 © 2009 - 2023 Michigan House Republicans. All Rights Reserved.
This site is protected by reCAPTCHA and the Google Privacy Policy and Terms of Service apply.