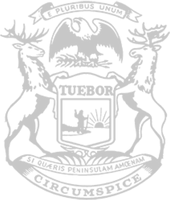 Rep. Beson issues statement on veto of bipartisan plan to shield small businesses from unnecessary fines
RELEASE
|
November 12, 2021
State Rep. Timmy Beson, of Bangor Township, today issued the following statement after Gov. Gretchen Whitmer vetoed his plan to help recovering businesses by waiving fines for corrected, first-time violations and by reimbursing fines assessed under unconstitutional orders:
"Once again, Gov. Whitmer has turned her back on small businesses. Her ridiculous veto shows no mercy to employers that have put in money, time and effort to protect employees and customers. Even worse, she refuses to return unconstitutional fines she made businesses pay.
"In her veto letter, Gov. Whitmer tried to misdirect and mislead. She pointed to her supposed support for small businesses. But she has rejected several bipartisan ideas to support recovery. This spring, she removed funding from our bipartisan budget, rejecting my proposal for $405 million in tax and fee relief for the businesses hurt the most by the pandemic and her orders.
"Although the governor continues to stiff-arm our job providers, I will keep looking for creative, bipartisan routes to recovery. We must help small businesses and the communities they serve."
Beson's House Bill 4501 would have prohibited the Michigan Occupational Safety and Health Administration (MIOSHA) from fining a business for a first-time violation of an emergency COVID-19 workplace standard, if the business takes action to correct the violation. The bill would also have required MIOSHA to reimburse businesses for fines collected under executive orders related to COVID-19 that have been ruled unconstitutional by the Michigan Supreme Court. The bill earned bipartisan support from the Legislature prior to the governor's veto.
In March, Whitmer vetoed multiple spending items from Beson's House Bill 4047, including a $405 million appropriation for tax and fee relief for afflicted businesses.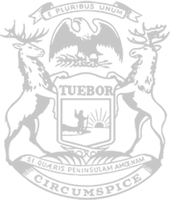 © 2009 - 2022 Michigan House Republicans. All Rights Reserved.
This site is protected by reCAPTCHA and the Google Privacy Policy and Terms of Service apply.