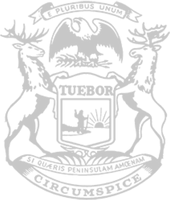 Rep. Beson obtains state support for police memorial, local veterans
RELEASE
|
September 23, 2021
'The bipartisan budget gives resources to help and honor heroes'
State Rep. Timmy Beson, a member of the House Appropriations Committee, today announced the new state budget will fund two important efforts he has championed for Bay County veterans and fallen Michigan law enforcement officers.
"The troops who keep our country free and the law enforcement officers who keep our communities safe deserve our gratitude and support, and the bipartisan budget gives resources to help and honor these heroes," said Beson, of Bangor Township. "Funds will assist the Bay Veterans Foundation in opening its new center to offer classes and recreational opportunities. The budget will also ensure the law enforcement memorial remains a beautiful tribute to officers who have bravely given their lives."
Senate Bill 82 allocates $300,000 to support the proposed Bay Area Veterans Workshop and Learning Center. Once up and running, the center will serve as a community where former service members can gain skills and knowledge, and opportunities to build in the workshop will provide a therapeutic, creative outlet for veterans.
The budget also deposits $500,000 to support the Michigan Law Enforcement Officers Memorial Monument. Dedicated in 2019 near the state Capitol, the monument lists the names of state and local law enforcement officers who died in the line of duty. The law that created the memorial provided for the dissolution of the monument commission, but Beson introduced a plan in May to keep the commission and authorize it to maintain the monument. The appropriation will help with upkeep of the memorial.
SB 82 funds important programs and services in Michigan, including public safety, workforce development and child care. Beson previously announced a pro-business, pro-worker deposit into the unemployment trust fund.
Beson also highlighted his support for the Double Up Food Bucks program, which encourages healthy eating by allowing Michigan residents to double their food assistance benefits when purchasing fruits or vegetables at participating stores and farmers markets. The budget gives the program a one-time increase of $1.1 million — for a total of $2 million for the upcoming fiscal year.
SB 82 passed the Legislature with bipartisan support on Wednesday and now proceeds to the governor's desk for her consideration.
The Legislature and governor approved a record-high school aid budget this summer to support education in Michigan.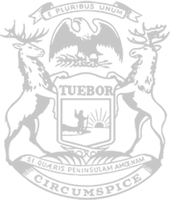 © 2009 - 2021 Michigan House Republicans. All Rights Reserved.
This site is protected by reCAPTCHA and the Google Privacy Policy and Terms of Service apply.