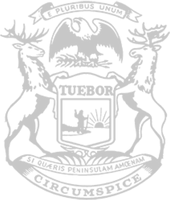 Rep. Borton introduces plan to protect privacy for crime victims
Bill would blur victim images in online court proceedings
State Rep. Ken Borton, who serves on the House Appropriations Subcommittee on Judiciary, on Tuesday helped introduce a plan to strengthen privacy rights for crime victims in Michigan.
To protect victims' privacy, state law limits public disclosure of certain information about victims of serious crimes, including exemptions from requests for records under the Freedom of Information Act (FOIA). Pictures and videos of victims are covered by the FOIA exemption. Borton's House Bill 5680 would also ensure privacy in court proceedings that are streamed or made available online by requiring victim images to be blurred.
"Victims deserve to have their personal information protected as much as possible after a crime; they've suffered enough already," said Borton, of Gaylord. "With our courts more accessible online, victim privacy shouldn't fall through the cracks. My plan will protect crime victims by ensuring online judicial proceedings don't infringe on their privacy."
Borton introduced his bill as part of a broader plan to expand protections for crime victims. HB 5679 would add crimes to the list of serious misdemeanors in which various victim protections apply. HB 5681 would allow victims to provide their oral impact statements remotely for sentencing.
The bills have been referred to the House Committee on Judiciary for consideration.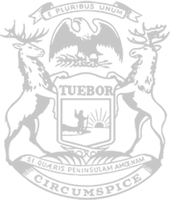 © 2009 - 2022 Michigan House Republicans. All Rights Reserved.
This site is protected by reCAPTCHA and the Google Privacy Policy and Terms of Service apply.