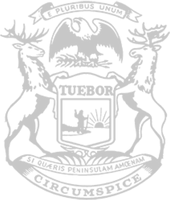 Rep. Damoose highlights movement of reduced fishing penalty plan, urges ice safety for winter anglers
The Senate Committee on Natural Resources today approved a plan by state Rep. John Damoose to lower penalties for minor violations of fishing laws.
"People love to fish in Michigan waters, from the Great Lakes down to small streams," said Damoose, of Harbor Springs. "Some of our fishing regulations come with penalties that are way too high for minor violations, and my plan will help protect outdoor enthusiasts by decreasing penalties for two small errors."
Under Damoose's House Bill 4149, two minor misdemeanors would be reclassified as civil infractions. Both offenses — failure to attach one's name and address to an ice fishing tip-up or similar device, and fishing with too many lines — could be punished by a fine of up to $150. Currently, the maximum penalty for either violation is 90 days in prison and a $500 fine.
The bill earned bipartisan support in committee and now advances to the entire Senate for consideration. It previously passed the House of Representatives unanimously.
Damoose also encouraged people to be careful when going ice fishing and stay safe on the ice. The Michigan Department of Natural Resources (DNR) provides information on ice safety, which can be found here. According to the DNR, clear ice with a bluish tint is the strongest ice. Ice that appears milky is weak. The DNR also says to stay off ice covered by slush, and that snow-covered ice is always considered unsafe.
"Ice fishing season has begun in the northern regions of Michigan, and people should take precautions out on the ice," Damoose said. "Research and preparation will help anglers stay safe this winter."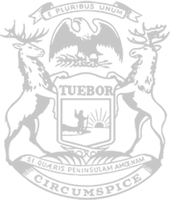 © 2009 - 2022 Michigan House Republicans. All Rights Reserved.
This site is protected by reCAPTCHA and the Google Privacy Policy and Terms of Service apply.