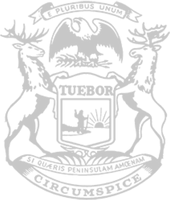 Rep. Frederick: Audit details troubling problems at state's unemployment agency
RELEASE
|
November 19, 2021
State Rep. Ben Frederick of Owosso today said findings from the state Auditor General show the Whitmer administration made key errors that prolonged confusion and anxiety for many Michigan workers as they sought assistance during the pandemic.
The Auditor General disclosed that several actions – as well as some blatant inaction – by senior leadership at the Michigan's Unemployment Insurance Agency contributed to a poor control environment, which in turn led to the creation of a Pandemic Unemployment Assistance (PUA) application and certification process that was not compliant with federal regulations.
The House Oversight Committee has held multiple hearings on the issue, identifying that the agency failed to notify nearly 700,000 people of the state error involving invalid PUA qualification for months before finally sending a letter that caused fear and confusion by mentioning the possibility of back payments.
"The audit reveals an alarming level of incompetence and avoidance that started at the top within the Whitmer administration," Frederick said. "Michigan families have been raising concerns about numerous problems with the unemployment agency for nearly two years, and the governor's team has avoided transparency at every turn.
"Over the course of the pandemic, Governor Whitmer's unemployment agency paid out hundreds of millions in fraudulent claims, delayed payments for months to tens of thousands of residents who were out of work under the governor's pandemic orders, and repeatedly stonewalled legislative oversight bodies and misled federal regulators in stating that problems were addressed. To top it off, the governor repeatedly vetoed budget plans to inject additional funding into the unemployment trust fund to offset fraud-related losses, leaving small businesses on the hook."
In its report, the Auditor General also determined the state agency continued to make improper eligibility determinations and related overpayments for nine months after the U.S. Department of Labor first notified the Whitmer administration of the problem.
Nearly $4 billion in overpayments were made due to the noncompliant eligibility criteria, according to the audit. From March 15, 2020, through Sept. 27 of this year, the agency paid nearly $39 billion in total unemployment insurance from 5.4 million claims and just over 3.4 million claimants. The PUA claims are included in the total figures.
"The chronic failure of leadership within the Whitmer administration continues to cause hardship for tens of thousands of Michiganders including several constituents my team is presently assisting after nearly two years of this disastrous situation," said Frederick.  "It should not be lost on the public that this governor has seen fit to assert authority over Michigander's lives and livelihoods yet continues to fail at holding members of her own administration accountable in meeting the basic needs of our people."
The audit report is the first in a series of expected audits on the Whitmer administration's processing of unemployment claims during the COVID-19 pandemic.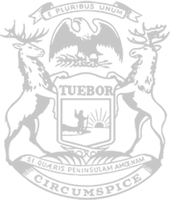 © 2009 - 2022 Michigan House Republicans. All Rights Reserved.
This site is protected by reCAPTCHA and the Google Privacy Policy and Terms of Service apply.