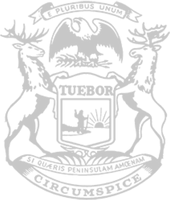 Rep. Frederick backs plan to encourage redevelopment of abandoned properties
RELEASE
|
December 13, 2021
State Rep. Ben Frederick recently voted for a plan to open more opportunities to transform abandoned buildings, contaminated sites, and other difficult-to-develop properties in local communities.
Frederick, of Owosso, said Michigan has numerous sites, known as brownfield properties, that due to previous industries are costly to clean and redevelop. These sites simply sit empty or vacant and often face eventual demolition by neglect or necessity. The legislation he is backing expands a tool enabling communities to clean brownfield sites and replace them with transformational developments that bring jobs and growth.
"The state created a Transformational Brownfield program a few years ago that many larger communities have taken advantage of to get investors interested in developing property that has sat vacant for many years," Frederick said. "Unfortunately, a number of hurdles have kept smaller communities like many of those in mid-Michigan from taking advantage of the same opportunities. This effort fixes that problem and brings the potential of transformational cleanups and restorations to rural Michigan."
The Transformational Brownfield program allows an approved project which is cleaned up and repurposed by a developer to keep a portion of the new tax revenue it generates in an effort to close the gap of redevelopment costs for contaminated, blighted or abandoned sites and structures.  Because these sites are either not producing any tax revenue or otherwise not on the tax rolls, activity which would not have happened is ensured and buildings with front-end remediation costs are more likely to be considered by developers.
Frederick also noted that brownfield capture may be combined with his legislation signed into law last year restoring Michigan's State Historic Tax Credit assisting with costs involved in restoring the historic façade of a building. 
Senate Bill 671 extends the Transformational Brownfield program and simplifies the process for local municipalities to take advantage of its benefits.
"With these changes, communities like ours will have an opportunity to attract new investment projects that breathe life back into properties that would otherwise remain empty," Frederick said. "There is a real potential here to turn abandoned buildings into more affordable housing or generate new jobs by building new businesses or manufacturing facilities on long-vacant land."
Frederick noted that the Transformational Brownfield program is performance-based and puts the risk entirely on the private sector. The developer must provide the capital, build the project, and fill it with people and jobs that generate new revenue. If the project does not generate the expected tax revenues, that risk is entirely on the developer – not taxpayers.
For investors to receive a portion of the increased tax revenue, certain requirements must be met. Projects must first receive local approval, have a minimal capital investment based on the population of the community requesting the development and have the project's tax capture approved by the Michigan Strategic Fund.
After receiving bipartisan support in the House and Senate last week, Senate Bill 671 is now on the governor's desk awaiting her consideration.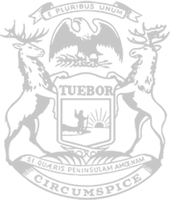 © 2009 - 2022 Michigan House Republicans. All Rights Reserved.
This site is protected by reCAPTCHA and the Google Privacy Policy and Terms of Service apply.