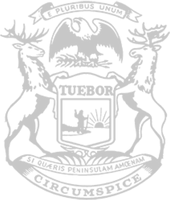 Rep. Frederick details plan to strengthen economy, help Michigan communities attract new jobs
SOAR fund offers critical new tool as state competes for future investment
State Rep. Ben Frederick this morning unveiled the details of a new economic incentive tool that will help make Michigan communities more attractive for job growth.
Frederick, of Owosso, said the plan will allow the state to invest in projects that diversify and strengthen the economy and put hardworking Michiganders in a stronger position to find better jobs and earn higher pay.
"When our state loses out on multi-billion-dollar development projects like the Ford electronic-vehicle plant, Michiganders lose out on thousands of stable, well-paying jobs," Frederick said. "It's time to move away from the economic tools of the past that are clearly no longer effective and focus on a smarter approach."
House Bills 5602-04 create the Strategic Outreach and Attraction Reserve (SOAR) Fund, which the Legislature will be able to utilize to create incentives that help Michigan communities remain competitive in the modern economy.
The Legislature will set money aside in the SOAR Fund to illustrate its commitment to remaining competitive for economic development projects. In addition to tax incentives for critical industries, the fund could be used to get future job sites ready for development.
State leaders would then negotiate with job providers and move forward only with opportunities that include strong protections for Michigan taxpayers. The Legislature would control when and how the SOAR fund gets used – creating transparency and giving the people of Michigan a voice in the process. All project agreements would include clear benchmarks. Safeguards like in-depth reporting requirements and claw-back provisions would hold bad actors accountable if they don't create the jobs they promise.
"As businesses decide where to invest money and jobs, it's absolutely critical that we have a strategy to land new projects that diversify and strengthen our economy," Frederick said. "We can't keep getting caught flat-footed like we were with Ford. This is just the beginning of a wide-ranging effort to bring in new job providers, support existing businesses and address issues that are important to the hard-working, talented people who keep our businesses running."
House Bills 5602-04 were approved this morning by the House Government Operations Committee with bipartisan support, advancing them to the full House for further consideration.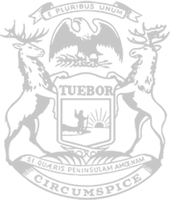 © 2009 - 2022 Michigan House Republicans. All Rights Reserved.
This site is protected by reCAPTCHA and the Google Privacy Policy and Terms of Service apply.