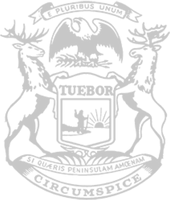 Rep. Frederick, House approve plan to establish medication aide program in Michigan
Measure helps address nursing home staffing, offers career advancement for CNAs
State Rep. Ben Frederick led the House last week in approving a plan to help address staffing shortages at Michigan nursing homes and give Certified Nursing Assistants (CNAs) new opportunities to advance their careers.
Frederick, of Owosso, said his proposal establishes a medication aide training and permit program. Under the plan, certified medication aides under the supervision of a registered nurse or licensed practical nurse would be able to provide regularly scheduled medications to patients at long-term care facilities in Michigan.
"Nursing homes in nearly every Michigan community have been dealing with major staffing shortages and high employee turnover rates for years, and the pandemic has only exacerbated the problem," Frederick said. "We've now reached a point where patients are filling hospital emergency rooms with medical needs far beyond COVID due to the ongoing hesitancy to engage with primary care providers and re-establish preventative health habits. Seniors in this predicament are being held in hospitals and filling beds longer than necessary because of diminished staff capacity at long-term care and recovery facilities."
Frederick said his proposal will help address the problem by providing career advancement opportunities for top-performing CNAs who wish to remain in the health care industry while freeing up nurses for more mainline care.
"Unfortunate messaging over the last year has intimated that our frontliners may have no future," Frederick said. "Keep telling people they have no future and at some point, they're going to believe it themselves and move on to something different.
"In a directed, practical way, this legislation shows a very real future – a career ladder to the CNA who has been recognized as a top performer and, I hope, just the first step for those who wish to continue in the health care profession and work toward a nursing degree or whatever else they feel led to achieve."
To become a medication aide under House Bill 4316, a CNA would be required to have more than 2,000 hours of paid work experience, meet rigorous training standards, and complete nationally recognized coursework to ensure patient safety.
Medication aides would not be able to administer controlled substances, give injectable medications, or provide the initial dose of a medication.
Frederick said 26 other states – including each of the states that borders Michigan – allow nursing homes to utilize medication aides. After implementing such programs, other states have noted improvements in medication error rates, staff satisfaction and patient safety.
The measure now advances to the Senate for further consideration.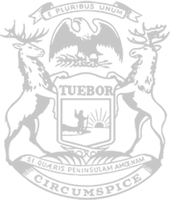 © 2009 - 2022 Michigan House Republicans. All Rights Reserved.
This site is protected by reCAPTCHA and the Google Privacy Policy and Terms of Service apply.