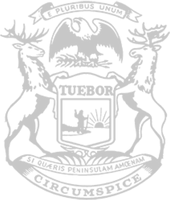 Rep. Frederick: New law sets aside key resources to attract new jobs to Michigan
RELEASE
|
December 21, 2021
Small businesses hurt by COVID economic shutdowns also offered relief
State Rep. Ben Frederick's plan to help mid-Michigan compete for new job opportunities was signed into law this week.
The plan sets aside $1 billion in an economic development fund dedicated to bringing new jobs to the state and offers $484 million in relief to local employers that continue to struggle due to the COVID shutdowns. Each piece of the plan received broad bipartisan support when it was approved by the Legislature last week. It is funded entirely by federal COVID relief dollars allocated to the state.
"Between the shift to high-tech auto manufacturing and the high number of small businesses that continue to struggle due to COVID shutdowns and supply chain issues, Michigan is at risk of losing thousands of good-paying jobs over the next few years," said Frederick, of Owosso. "It's absolutely critical that we find a better way to attract new jobs and give existing employers the support they need to keep doing business here. The actions we're taking now will make sure Michigan is considered as a top contender when businesses are deciding where to invest money and jobs in the future."
The plan offers $409 million in tax and fee relief for the businesses hurt the most by the pandemic and $75 million to adjust personal property tax exemptions to account for inflation.
The $1 billion will be set aside in a new fund the Legislature will be able to utilize to create incentives, conduct site preparation and offer workforce training opportunities to attract new and growing businesses. A measure sponsored by Frederick ensures the fund cannot be raided by the administration for other purposes. All money paid from the fund must be made by Legislative transfer.
Frederick pointed to the recent decision by Ford Motor Company to pass over its home state of Michigan for a large multi-billion-dollar investment in manufacturing as a signal that the state's old economic development tools are no longer effective. State officials even admitted Michigan "was not actively involved" in a bid to host the new developments. Experts have since highlighted the lack of job-ready sites in the state when discussing the failure, and Ford itself pointed to a new selection method that takes far more factors into account than in previous decisions.
"As the transformation to electronic vehicles progresses, the old auto plants many of our communities were built around will become obsolete," Frederick said. "We're taking action to make sure Michigan has a seat at the table as manufacturers like Ford and GM decide where to invest in making the high-tech vehicles of the future. The stakes are high, particularly in communities like Shiawassee County where much of our economy is built around supplying the Big Three auto manufacturers."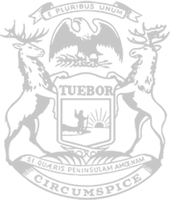 © 2009 - 2022 Michigan House Republicans. All Rights Reserved.
This site is protected by reCAPTCHA and the Google Privacy Policy and Terms of Service apply.