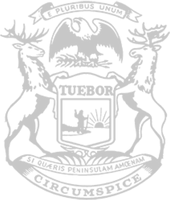 Rep. Frederick: Pfizer vaccine receives FDA approval, antibody treatment available
Residents should consult with doctors on risk factors, consider Vitamin D
State Rep. Ben Frederick noted this week's announced FDA approval of the Pfizer COVID-19 vaccine and continued to urge residents to consider vaccination. 
From January to July of 2021, unvaccinated Michiganders accounted for 98 percent of COVID cases, 95 percent of hospitalizations, and 96 percent of deaths. To date, over 5.4 million doses of the Pfizer vaccine have been administered in Michigan and 65 percent of Michiganders have gotten at least their first dose of one of the three vaccines.
"The overwhelming majority of those who are hospitalized in our state at present are unvaccinated," said Frederick, of Owosso. "Vaccines remain an effective way to mitigate risk of severe COVID infection and should be given serious consideration, particularly as full FDA approval is achieved."
Frederick does not support forced vaccination and encouraged residents who were holding back for FDA approval to speak with their doctor about vaccination. 
"The news of FDA approval of the Pfizer vaccine offers renewed opportunity for reasoned discussions between doctors and patients with questions," Frederick said. "We should seek to address concerns as they are raised as much as possible rather than using blanket mandates to force vaccination of the population."
Frederick also highlighted the strides being made in early intervention for those who become infected.
"We have learned a lot in the last 18 months and there is much cause for hope," Frederick said. "The expanded availability of monoclonal antibody treatment – which was prioritized in the state budget approved by the House – has provided a therapeutic option that has proven effective at staving off the worst outcomes for many COVID patients if administered early enough."
Monoclonal antibodies are designed to neutralize the virus by blocking its attachment and entry into the body's cells. Preliminary data made public this spring suggested 65 percent of the thousands who had already been treated reporting feeling better with two days of treatment and less than 5 percent of people requiring hospitalization following treatment. 
Frederick noted that additional research has shown Vitamin D supplementation can help increase the body's resistance to COVID and reduce the severity of symptoms for those who do contract the virus. According to a study published Jan. 29 in The American Journal of Clinical Nutrition, the habitual use of Vitamin D supplements was significantly associated with a 34 percent lower risk of COVID-19 infection.
"In spite of anxiety-inducing messages in many veins, people should know that much has been learned in early intervention and prevention which provides optimism about the future," Frederick said.  "We should not allow ourselves and others to retreat into a place of hopelessness." 
Frederick noted that there remains much to do to ensure all possible tools are available to health care workers and patients.
"I will continue advocating for more clinic sites for monoclonal antibody treatment and other emerging therapies along with further frontline staffing support in partnership with our health care providers," Frederick said.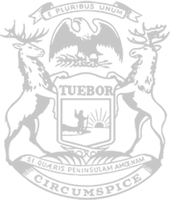 © 2009 - 2022 Michigan House Republicans. All Rights Reserved.
This site is protected by reCAPTCHA and the Google Privacy Policy and Terms of Service apply.