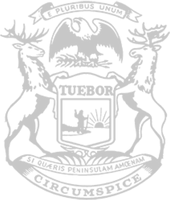 Rep. Frederick votes to expand early treatments for COVID, boost resources for health care staffing
RELEASE
|
December 15, 2021
State Rep. Ben Frederick on Tuesday voted to expand early treatment capacity for COVID-19 patients, ease worker shortages in the health care system and keep schools open for in-person learning
The $1.077 billion supplemental budget plan is funded entirely by federal COVID relief dollars allocated to the state. The measure includes $134 million to buy and administer monoclonal antibodies and other promising treatments for COVID patients, which studies suggest reduce the risk of hospitalization or death by up to 85 percent for COVID-positive patients. The House plan will expand delivery to eight additional sites across Michigan.
"Our local hospital system is already offering monoclonal antibody treatments with great success, and this funding will expand access even further to other parts of the state," said Frederick, of Owosso. "This will help more COVID patients get healthy faster."
Other highlights of the plan include:
Easing the health care worker shortage: With thousands of unfilled health care positions across the state, those still on the job are stretched too thin and need reinforcements. The House plan provides about $300 million for health care employee recruitment and retention and additional support for nursing homes and long-term care facilities.
Keeping students in school and protecting residents: About $668 million would be provided for COVID testing overall, including $150 million for schools to buy COVID testing kits directly and allow the state to stockpile additional tests for schools. Another $150 million is on track to be allocated to schools early next year. About $100 million would be provided for private employers to test unvaccinated workers. An additional $90 million would continue the state's vaccination program.
The Michigan Legislature previously has appropriated more than $4 billion specifically for schools to address the pandemic.
House Bill 5523 was approved by the House with bipartisan support, advancing it to the Senate for further consideration.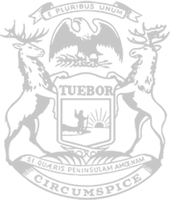 © 2009 - 2022 Michigan House Republicans. All Rights Reserved.
This site is protected by reCAPTCHA and the Google Privacy Policy and Terms of Service apply.