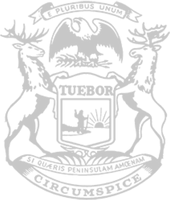 Rep. Glenn: Nursing home COVID death report 'raises troubling questions that demand answers'
Rep. Annette Glenn, R-Midland, today said a recently released report raises troubling questions about how the state of Michigan has monitored nursing homes and counted deaths during the COVID-19 pandemic.
The report from Michigan's Auditor General shows the Whitmer administration dramatically underreported the number of COVID deaths occurring in long-term care facilities such as nursing homes. The total number of deaths in all long-term care facilities was about 42 percent higher than previously reported to and by the state, while deaths in facilities that fall under state reporting rules was found to be 24 percent higher than previously indicated.
"We already know nursing home residents suffered a high percentage of the COVID fatalities in our state – and now we're finding out the situation is even worse than we imagined," Glenn said. "It raises troubling questions that demand answers. I'm going to demand those answers for every Michigan resident who has lost a loved one to COVID-19 in a nursing home, and for every Michigan resident who lives in one today.
"What mistakes were made leading to this tragic loss of life?" Glenn continued. "What can be done to ensure nothing like this ever happens again? What policies and procedures must be changed to better protect our loved ones? And why were these deaths so underreported? We've had questions like these since the beginning of the pandemic, and this audit will help us sharpen the focus of our work moving forward."
The Auditor General report found more than 8,000 of Michigan's COVID deaths were linked to long-term care facilities as of July 2021.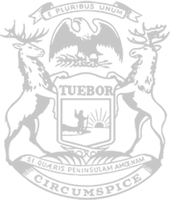 © 2009 - 2022 Michigan House Republicans. All Rights Reserved.
This site is protected by reCAPTCHA and the Google Privacy Policy and Terms of Service apply.