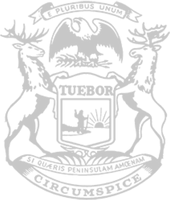 Rep. Glenn: Plan supporting health care workers, early treatment options for COVID-19 advances in Michigan Legislature
RELEASE
|
December 15, 2021
Rep. Annette Glenn today supported an important plan to help Michigan continue fighting COVID-19 – including reinforcements for overworked health care employees, early treatments for COVID-positive patients, and keeping students healthy and in school.
The measures are included in House Bill 5523, which was approved with overwhelming bipartisan support by the House of Representatives and advances to the Senate for further consideration.
"Our multi-faceted fight against COVID-19 is escalating, and it's extremely important that we get more resources into the battle as soon as possible," said Glenn, R-Midland. "That starts with getting some much-needed help for our overworked, underappreciated health care professionals working so hard to keep us healthy. It includes getting more COVID patients the opportunity to receive proven early treatments that boost chances for a full, fast recovery. And it includes COVID testing resources needed to help keep kids in school."
House Bill 5523 includes about $1 billion overall in federal COVID aid already allocated to Michigan. Highlights include:
Easing the health care worker shortage: Hospitals and other health care providers have thousands of unfilled positions across the state, and those still on the job are stretched too thin and need reinforcements. The House plan provides $300 million for health care employee recruitment, training and retention.
Early treatment for COVID: The measure provides up to $134 million to buy and administer monoclonal antibodies and other promising treatments for COVID patients, which studies suggest reduce the risk of hospitalization or death by up to 85 percent for COVID-positive patients. Currently, delivery is bottlenecked at short-staffed hospitals – the House plan will expand delivery to eight additional sites across Michigan.
Keeping students in school and protecting residents: Combined with another budget bill moving through the Legislature, the plan would allocate about $300 million for COVID testing kits in schools. More testing would be available for workplaces, and an additional $90 million would continue the state's vaccination program.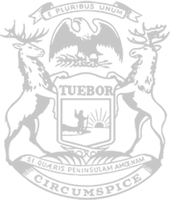 © 2009 - 2022 Michigan House Republicans. All Rights Reserved.
This site is protected by reCAPTCHA and the Google Privacy Policy and Terms of Service apply.