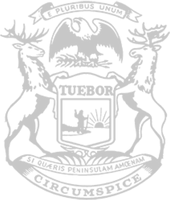 Rep. Glenn working to protect parents' rights in Michigan public schools
Rep. Annette Glenn, R-Midland, is working to protect the rights of parents in Michigan public schools.
Glenn said today she soon will introduce legislation requiring all public schools to prominently post an affirmation of the parental rights provided by state law. Her initiative comes after the Michigan Democratic Party recently posted a Facebook message questioning the role of parents in the state's public schools. The post was later deleted after it received intense public criticism.
"An increasing number of people hostile to parental rights in education are growing bold enough to say so out loud," Glenn said. "I want to ensure parents and public school officials all across Michigan are prominently reminded of the rights parents are guaranteed by state law."
Glenn said she is hopeful Democratic colleagues will support her plan.
The Democratic Party's post included: "Not sure where this 'parents-should-control-what-is-taught-in-schools-because-they-are-our-kids' is originating …The purpose of a public education in a public school is not to teach kids only what parents want them to be taught. It is to teach them what society needs them to know."
Glenn compared the Michigan Democratic Party's post to similar comments last year by Democratic Gov. Terry McAuliffe of Virginia, who lost in an upset to newly sworn-in Republican Gov. Glenn Youngkin. "I'm not going to let parents come into schools and actually take books out and make their own decision," McAuliffe said during a September gubernatorial debate. "I don't think parents should be telling schools what they should teach."
Glenn's upcoming legislation would require a public posting including wording from Michigan's Revised School Code of 1976, which states: "It is the natural, fundamental right of parents and legal guardians to determine and direct the care, teaching, and education of their children. The public schools of this state serve the needs of the pupils by cooperating with the pupil's parents and legal guardians to develop the pupil's intellectual capabilities and vocational skills in a safe and positive environment."
Glenn said: "That should answer anyone's questions about parents' role and control in Michigan schools. It's clearly defined in our state law."
Glenn said her legislation is modeled after federal and state laws that for decades have required workplaces to publicly post notices of civil, employment, labor, and workplace safety protections provided by law.
"The point of those laws, and this legislation, is ensuring Americans don't fail to exercise their legal rights because they're unaware of them," Glenn said. "The fundamental right of parents to 'direct the care, teaching, and education of their children' — as provided by law — is as important a right as any other, maybe more so. We should act to ensure parents of public school children can't be bullied by politicians or bureaucrats who are increasingly open about their hostility to such rights."
Glenn's legislation also would require that all school district personnel attend an annual presentation and discussion of parental rights to ensure full awareness of state law.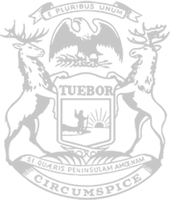 © 2009 - 2022 Michigan House Republicans. All Rights Reserved.
This site is protected by reCAPTCHA and the Google Privacy Policy and Terms of Service apply.