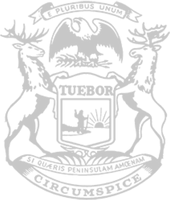 Rep. Green delivers on promise to continue fighting to fix broken auto insurance reforms
Plan ensures continued access to benefits, health care providers
State Rep. Phil Green, of Millington, introduced a plan on Wednesday to fix major oversights in the auto no-fault insurance reforms signed into law in 2019.
The 2019 law established the Michigan no-fault medical fee structure, which limited the fees doctors, hospitals, clinics, institutions and persons can be paid or reimbursed for treatment and care to catastrophic car accident victims based on a percentage of their previous rates.
That plan forced many of those victims to lose access to their existing health care providers. Many lawmakers are touting the insurance savings that policyholders across Michigan are experiencing as a result of the 2019 reforms, but Green says those savings come at an expense, and Michigan's catastrophic accident victims are paying for it.
"These people paid for an insurance policy," Green said. "They deserve to have access to the health care providers who they have built relationships with for years and who are familiar with their unique needs."
Green's newly introduced plan creates a fee schedule by linking it to Medicaid and Department of Veterans Affairs reimbursements for treating catastrophically injured individuals.
His measure also doubles the number of hours friends and family caretakers can get paid to care for an injured motorist from 56 hours to 112.
Green's legislation has already gained significant bipartisan support, with 57 cosponsoring legislators from both sides of the aisle.
Green previously supported another fix to the auto insurance reforms in July. Senate Bill 28 would provide financial assistance to post-acute providers that experience a systemic deficit as a result of required charges under the auto insurance fee schedule to prevent them from ending patient care.
"This isn't a partisan issue, it's a people issue. I promised the people of Michigan that I would continue to work on and advocate for further change to fix our broken auto insurance reforms," Green said. "I'm delivering on that promise with this plan that goes even further to protect access to care for accident victims and all others requiring health care."
The plan, House Bill 5698, was referred to the House Insurance Committee.
###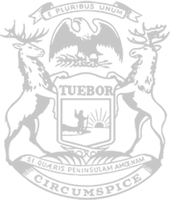 © 2009 - 2022 Michigan House Republicans. All Rights Reserved.
This site is protected by reCAPTCHA and the Google Privacy Policy and Terms of Service apply.