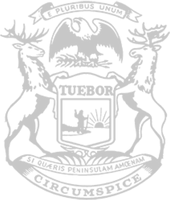 Rep. Phil Green delivers opening remarks during the Child Abuse & Neglect Prevention Kickoff event outside the Tuscola County Courthouse on Monday.
Rep. Green helps raise awareness for Child Abuse Prevention Month
Legislator announces plan to improve state services for children in need
State Rep. Phil Green (R-Millington) delivered opening remarks at the Child Abuse & Neglect Prevention Kickoff event outside the Tuscola County Courthouse on Monday.
The event took place in partnership with the Prevent Child Abuse America Pinwheels for Prevention campaign. The organization introduced the pinwheel as the national symbol for child abuse prevention in 2008. Pinwheels represent the happy, carefree childhoods all children deserve. In honor of Child Abuse Prevention Month, pinwheel gardens, yard signs, articles and billboards will be displayed throughout Tuscola County.
According to the organization, 46 percent of child fatalities were a result of a child physical abuse in 2018 and 18 percent of adolescents between 14 and 17 years old reported parent or caregiver physical abuse at some point in time.
Rep. Green said child abuse awareness and prevention is an issue of great importance to him.
"As a state representative, my number one commitment is to stand up for those who cannot defend themselves and be a voice for the voiceless – that includes children living in abusive environments or those who have escaped them," said Green. "As a father, I have a passion for seeing children grow to be happy, healthy and successful individuals. We have a responsibility as a community to do all we can to protect children in danger of physical, verbal and emotional abuse that leaves lasting impressions on them well into adulthood."
Green also said that one key part of supporting survivors of child abuse is ensuring the state's foster care system is performing as efficiently as possible to connect children in need with loving homes and caretakers. The legislator served on the House Adoption and Foster Care Task Force and was instrumental in compiling recommendations within its report. In March, Green introduced legislation inspired by those recommendations.
House Bill 5977 would improve the state's ability to respond to the individual needs of foster youth and develop an overall vision and philosophy for residential care in Michigan. Green's plan would require the Department of Health and Human Services to conduct an annual comprehensive needs assessment regarding the needs of youth who are referred to residential treatment to identify where service gaps exist statewide.
To learn more about child abuse prevention or to report instances of abuse or neglect, residents should visit the MDHHS website.
###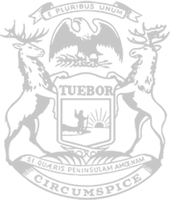 © 2009 - 2022 Michigan House Republicans. All Rights Reserved.
This site is protected by reCAPTCHA and the Google Privacy Policy and Terms of Service apply.