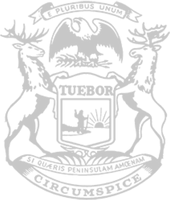 Rep. Green recognizes 25th anniversary of Michigan Coalition for Responsible Gun Owners
State Rep. Phil Green today introduced a House resolution commemorating the 25th anniversary of the Michigan Coalition for Responsible Gun Owners.
The coalition was established on Jan. 31, 1997 at Chief Okemos Sportsman's Club in Dimondale, Michigan by a group of passionate gun owners who began meeting to defend and expand rights to responsible gun owners.
The organization places an emphasis on responsible gun ownership education and advocates for responsible gun owners and policies within state law.
"We honor MCRGO's members, volunteers, directors and staff for their role in promoting safe use and ownership of firearms through education, litigation and legislation over the past quarter century," Green said. "The coalition plays an essential role in protecting the rights outlined in the Michigan Constitution."
MCRGO worked with Gov. Granholm to create Michigan's Self-Defense Act in 2006, eliminating the duty to retreat. The organization also worked with Gov. Snyder to pass concealed pistol license reform in 2015, eliminating county gun boards.
MCRGO established a concealed pistol license training program in 2016 leading to the certification of over 42,000 students by the end of 2021 and contributing to Michigan's exponential increase in current concealed pistol license holders. The organization has taken dynamic action to expand the diversity of responsible gun owners in Michigan and as a result is now the largest state-based firearms organization in the U.S.
Green's resolution was approved with overwhelming support.
###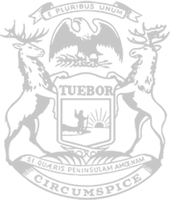 © 2009 - 2022 Michigan House Republicans. All Rights Reserved.
This site is protected by reCAPTCHA and the Google Privacy Policy and Terms of Service apply.