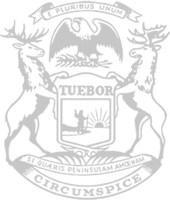 Rep. Hall: As crisis worsens on southern border, sanctuary policies are wrong approach
State Rep. Matt Hall is helping sponsor new legislation to uphold the country's immigration laws by outlawing sanctuary cities for illegal immigrants in Michigan.
The plan prohibits all local governments from instituting or following any policy that protects illegal immigrants from deportation or prosecution due to their status.
Pockets of Kalamazoo, Wayne and Washtenaw counties have moved to become sanctuary areas and other cities have indicated they will not detain immigrants for federal immigration officials without a warrant, or have said they will not ask residents about their immigration status when investigating crimes.
"We have seen a crisis on our country's southern border under Joe Biden," said Hall, of Comstock Township. "In each of the last two months, there have been more migrant encounters on the southern border than any time in history and this is an issue that is only worsening. It is important to uphold our immigration laws and the people who are working to enforce them. Telling local law enforcement not to cooperate with federal officials who are working to uphold our laws is the wrong approach and hinders investigations.  
"This plan will end these radical sanctuary practices and make it clear that our state acknowledges federal immigration law – instead of actively looking for ways around it." 
A recently approved House resolution sponsored by Hall, HR 290, urges Biden to shore up the border, enforce the country's immigration laws and prioritize hard-working, law-abiding Americans. The second-term legislator noted decisions by Biden that have encouraged more illegal immigration – such as halting work on a border wall between the United States and Mexico, ending the national emergency that was previously in place at the border and suspending a policy that required asylum seekers to remain in Mexico for their immigration hearings. It was later ruled by a federal court that Biden's suspension was improperly carried out and has since been reinstated. 
The new plan regarding sanctuary cities and policies will soon be formally introduced.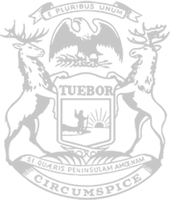 © 2009 - 2023 Michigan House Republicans. All Rights Reserved.
This site is protected by reCAPTCHA and the Google Privacy Policy and Terms of Service apply.