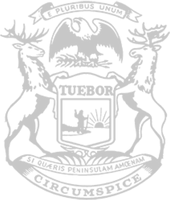 Rep. Kahle works to protect grieving family farmers from insensitive MIOSHA fines
Legislation results from a local family farm's heartbreaking experience
State Rep. Bronna Kahle's first bill introduction of the 2021-22 term would protect family farmers from burdensome fines that result from a little-known and insensitive Michigan law.
Under current law, if a fatality happens on a family farm and the family does not report it to the Michigan Occupational Safety and Health Administration (MIOSHA) in just eight hours, the family faces a $5,000 fine.
That's what happened to E.G.A., Inc., a family farm located in Blissfield Township, after owner Keith Eisenmann died in November of 2019.
"The Eisenmann family was grieving the loss of their family member who was killed in a tragic accident while repairing a roof on his own property," Kahle said. "It's unfair to expect a family to think of calling a bureaucratic agency to report the death of a loved one within mere hours of such a heartbreaking event."
Kahle's legislation would increase the time families have to report the incident from eight hours to seven days. It also amends the civil penalty for failure to report the death within that time to $500, rather than the current $5,000.
Barbara Eisenmann, Keith's wife, received the massive fine after her husband's death, along with Keith's brother, Zell Eisenmann, who co-owned the farm with him. Zell said the fine is a major struggle for their family business.
 "We understand it's important for employees to be protected in the workplace," Zell said. "However, small family farms and large business corporations should not be compared as equal entities. The total fine that was levied against us exceeded our payroll for the year."
Barbara said the fine only adds to the grief and heartbreak she has endured over the past year.
"We couldn't even begin to think about reporting Keith's death in the midst of the trauma we were experiencing," Barbara said. "We feel changes need to be made to the definition of entity as well as financial penalties and reporting times. We want to thank Rep. Kahle for working to protect our small family farm from excessive fines that can cause the undue stress and financial hardship we experienced following Keith's accident."       
The legislation, House Bill 4031, was referred to the Agriculture Committee for consideration.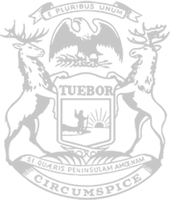 © 2009 - 2021 Michigan House Republicans. All Rights Reserved.
This site is protected by reCAPTCHA and the Google Privacy Policy and Terms of Service apply.