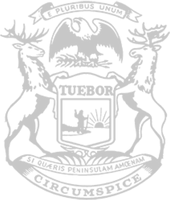 Rep. Markkanen issues statement on child-care progress in Michigan
RELEASE
|
December 28, 2021
State Rep. Greg Markkanen, of Hancock, today issued the following statement after the Whitmer-Gilchrist administration highlighted 2021 accomplishments on early learning and child care. Markkanen has spearheaded needed reforms to Michigan's child-care system during the current legislative term: 
"Part of solving our child-care challenges in Michigan is making sure all corners of the state have reliable access to it. Many parents in the U.P. do not. 
"When families do not have reliable access, they have to make real decisions. Does one parent have to quit their job to care for their kids, or use up time off on days they can't find services? Those decisions impact people across the state, including in the U.P. They aren't just reserved for areas with larger population centers. 
"I have offered legislation addressing our child-care issues because I believe it is also a workforce development and economic issue. The measure is part of a wider plan increasing the number of children that an in-home care provider can receive if it qualifies, which expands available spots for families. The plan also develops ways for providers to operate in multi-use buildings to expand access to where people live and work, while enhancing reporting and safety concepts. 
"Getting these measures signed into law will constitute a real accomplishment – and allow Michigan's child-care system to more effectively serve our families in the U.P. and across the state."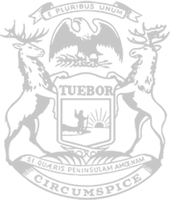 © 2009 - 2022 Michigan House Republicans. All Rights Reserved.
This site is protected by reCAPTCHA and the Google Privacy Policy and Terms of Service apply.