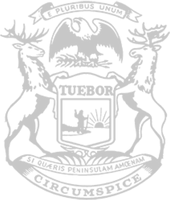 Rep. Markkanen: More accurate child abuse registry needed
RELEASE
|
December 16, 2021
State Rep. Greg Markkanen on Tuesday voted to approve needed reforms to a state registry tracking perpetrators of child abuse and neglect. 
Markkanen, of Hancock, said improvements are needed to the central registry as the threshold for entry into it has gotten increasingly vague. Hundreds of thousands of Michigan parents have been placed on the registry without being convicted of any crime, making it difficult for them to find employment and housing or volunteer in their communities.  
"This is about fairness. In our country, you are innocent until proven guilty," Markkanen said. "This list has become far too easy to get on and far too difficult to be removed from. These comprehensive reforms still recognize the safety of our children is paramount while striking a needed balance." 
The Michigan Department of Health and Human Services has acknowledged there are too many individuals placed on the central registry – roughly 300,000 state residents in all. By contrast, the state's sex offender registry has 40,000 names.
The bipartisan plan approved by the House this week will refine the central registry to track perpetrators of serious abuse and neglect who represent an ongoing risk to children in their care. It also establishes an administrative review process to remove names of people who do not meet the new criteria for placement and considering requests from individuals seeking expungement from the registry. This way, the new registry will include only individuals who likely pose a danger to children based on confirmed previous acts of serious abuse or neglect, including sexual abuse and severe physical abuse. 
House Bills 5274-80, 5534 and 5594 now move to the Senate for further consideration.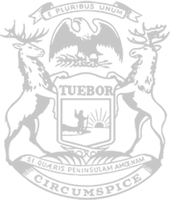 © 2009 - 2022 Michigan House Republicans. All Rights Reserved.
This site is protected by reCAPTCHA and the Google Privacy Policy and Terms of Service apply.