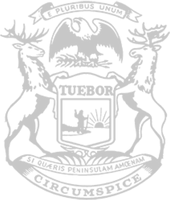 Rep. Markkanen steps up for small businesses, state's economic potential
RELEASE
|
December 20, 2021
Legislation State Rep. Greg Markkanen recently voted to advance through the Michigan House offering vital assistance for small businesses throughout the U.P., as well as a comprehensive strategy to bring more jobs to the state, has been signed into law.
Senate Bill 85, which was approved overwhelmingly in the House last week, provides a $409 million commitment using federal COVID relief dollars for afflicted businesses in the form of grants based on property taxes, unemployment insurance taxes, and license and inspection fees. The proposal was previously included in legislation that became law in March, but Gov. Gretchen Whitmer removed the funding from the bill. It was later included in another bill that was vetoed by the governor, but Markkanen and other legislators stuck with the proposal as a needed step for the state and its vital small business sector.
The amount of each financial hardship grant would be calculated by adding the amount of property taxes or a property tax equivalent up to 100-percent paid by that business in 2020, costs for liquor licenses and for local health department inspection fees, and other fees and taxes imposed.
"This is real relief for many local businesses across the U.P. and the state that have experienced real hardship," said Markkanen, of Hancock. "It also is a measure of practicality and fairness. Many businesses were still paying property taxes, license fees or inspection costs to the government when the government was actively not allowing them to operate and generate income. That's just not right – and this continues our work to remedy that and make our hard-working small business owners as whole as possible."
The plan also makes a $1 billion deposit into the Strategic Outreach and Attraction Reserve (SOAR) Fund. The fund will be used for critical industry initiatives and site readiness across the state, including in the U.P., to help Michigan remain competitive and deliver on its economic potential. Future deposited dollars could be appropriated by the Legislature or come from another source.
Money in the SOAR fund that is restricted at the close of each fiscal year must remain and will not lapse into the General Fund. The state's Department of Labor and Economic Opportunity must provide a report on the fund to each member of the Legislature, the Secretary of the Senate and both the House and Senate fiscal agencies by March 15 of each year – a transparent way to allow people to see how the fund is being used.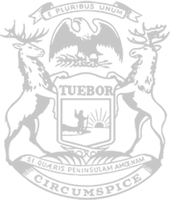 © 2009 - 2022 Michigan House Republicans. All Rights Reserved.
This site is protected by reCAPTCHA and the Google Privacy Policy and Terms of Service apply.