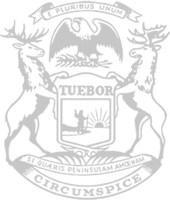 Rep. Martin: Governor signs first 'purely partisan' bill into law
Political stunt could disenfranchise half of Michigan's voters
State Rep. David Martin today pointed out that one of the first bills signed into law by the governor this year is a "purely partisan" piece of legislation that only serves her own political ambitions.
Senate Bill 13 – a plan to move Michigan's presidential primary elections to February starting in 2024 – was rushed through the Legislature by Democrats on party-line votes and signed into law by the governor this week.
Martin, R-Davison, noted that the bill did not receive a single committee hearing, which prevented the public and local clerks from weighing in.
"The governor will tell you she's tired of political games and wants to work on issues that matter most to Michigan families," Martin said. "Other than the Whitmer family, I don't know a single Michigan family who cares about if our state jockeys with other states to hold the earliest presidential primary. The fact that this silly scheme was one of the first items rushed through the Legislature this year says a lot about the true priorities of Gov. Whitmer and the Democrat majority."
Senate Bill 13 would move Michigan's presidential primary from the second Tuesday in March to Feb. 27, 2024, and to the fourth Tuesday in February in each presidential election year after 2024.
Martin voted against the change, which appears to be driven by Democrat political operatives in a shameless attempt to gain an advantage for the governor and her potential presidential run.
"I will always prioritize people over politics," Martin said. "The people in my district send me to Lansing to be their voice. They aren't worried about setting the stage for the governor's next campaign. They care about free, fair, and secure elections. And moving the presidential primary into February would be totally unfair to roughly half of Michigan's voting population."
The Republican National Committee's rules penalize states that hold their statewide presidential primaries before March 1. As a result of the change, Michiganders who vote in the Republican primary would lose most of their representation at the party's national convention. In 2020, Michigan had 72 delegates at the national convention. With the earlier primary, Michigan's representation is expected to fall to just 13 delegates in 2024.
###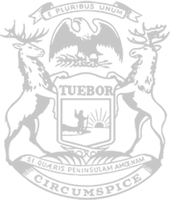 © 2009 - 2023 Michigan House Republicans. All Rights Reserved.
This site is protected by reCAPTCHA and the Google Privacy Policy and Terms of Service apply.