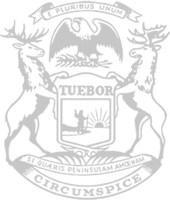 Rep. Martin stands up for rights of law-abiding gun owners in Michigan
State Rep. David Martin continues to stand up for law-abiding gun owners and hunters who will face onerous new requirements if a plan being rushed through the Legislature becomes law in Michigan.
Martin, of Davison, this week voted to protect Second Amendment freedoms and the right to privacy from increased government surveillance by voting against House Bills 4138, 4142 and 4143. The legislation requires universal background checks for all firearm transfers and establishes new licensing requirements for hunting rifles and shot guns.
"This plan would make Michigan one of the most extreme states in the nation when it comes to the hurdles you have to go through to purchase a shotgun or a rifle," Martin said. "It turns otherwise honest, law-abiding people into criminals if they sell a hunting rifle to a friend or family member at deer camp without first bringing it in to a commercial firearms dealer and submitting paperwork and fees."
Martin expressed concerns about the chilling effect the legislation could have on hunters throughout the state, as sales of long guns are more heavily scrutinized than ever before. The Michigan Department of Natural Resources reported last year that the state has lost a quarter of a million hunters over the past generation.
The representative also underscored the additional stress the plan will place on law enforcement throughout the state.
"It's going to be nearly impossible to enforce," Martin said. "All these changes are going to do is create frustration and confusion for people who want to follow the law, while violent criminals continue to ignore the law."
Despite Martin's opposition, Democrats in the House approved the bills with a 56-53, party-line vote. The plan now moves to the Senate for consideration.
###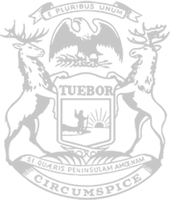 © 2009 - 2023 Michigan House Republicans. All Rights Reserved.
This site is protected by reCAPTCHA and the Google Privacy Policy and Terms of Service apply.