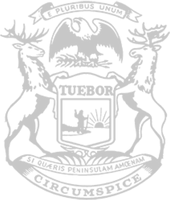 Rep. Meerman appointed to lead School Safety Task Force
State Rep. Luke Meerman has been appointed to lead the new bipartisan School Safety Task Force in the Michigan House.
The recent shootings at Oxford High School revealed serious holes in Michigan's school safety protocols, and the task force's goal is to help prevent future acts of violence. Representatives from both sides of the aisle will come with their own unique perspectives to tackle this critical issue.
"Violence of any kind is unacceptable, especially in our schools, where students should always feel safe and parents should never have to worry about their kids," said Meerman, of Coopersville. "There is a great need to improve access to mental health care for young people so that students in crisis have somewhere to turn and so threats can be better detected ahead of time.
"Our state already has many reactive laws related to school safety, but we can do more to ensure we have proactive policy to help combat threats to student and teacher safety beforethey happen. I look forward to hearing ideas brought forward by the group to improve safety in Michigan's schools and working together to implement them."
Meerman has been a strong advocate for early mental health and crisis intervention for several years. His passion and background were the driving force behind the decision to appoint him as chair of the task force.
The task force will release its legislative recommendations in the coming months after a period of information gathering and deliberation.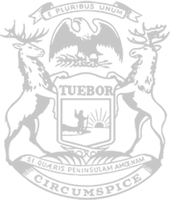 © 2009 - 2022 Michigan House Republicans. All Rights Reserved.
This site is protected by reCAPTCHA and the Google Privacy Policy and Terms of Service apply.