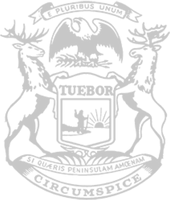 Rep. Meerman: State government whistleblowers deserve protection
Legislator says Dems flip-flopped on non-partisan issue
State Rep. Luke Meerman today said he will continue his efforts to make government more accountable by protecting state employees who speak up about potential problems within their departments.
"When Gov. Whitmer was in the Senate in 2013, she complained that the governor at that time was operating under a 'cloud of secrecy,'" Meerman said. "Fast forward to 2020 and she vetoed a bill that would have protected state employees who speak with legislators."
In response, Republican legislators introduced a measure to protect these state workers. If eventually approved by a two-thirds votes of the Legislature, the measure could head to voters for final consideration as early as the November 2022 election. The measure would prohibit a state department or agency from taking disciplinary action against employees for communicating concerns to the Legislature. The protections also would cover legislative employees who raise concerns. Putting the decision in front of the voters would protect the measure from a governor's veto.
The measure was unanimously approved by the Senate earlier this year, but the House did not get the necessary two-thirds vote Wednesday because of Democratic opposition.
"Several House Democrats who voted in support of the unanimous, bipartisan approved SB 686 in 2020 voted against the House resolution last week," Meerman said. "The two pieces of legislation accomplish the same thing. Our Democratic colleagues are choosing partisan politics over protecting state workers and that's a real shame."
Meerman said transparency, accountability and good government are ideals that everyone should all prioritize, regardless of political affiliation.
"State employees in a position to observe government inefficiencies and ineptitude should always be able to come forward with information without fear of losing their jobs or getting reprimanded," Meerman said. "I will continue to support efforts to ensure these workers are protected."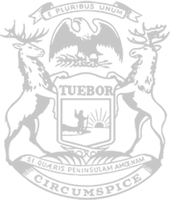 © 2009 - 2022 Michigan House Republicans. All Rights Reserved.
This site is protected by reCAPTCHA and the Google Privacy Policy and Terms of Service apply.