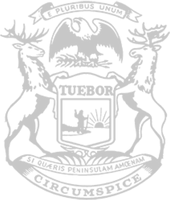 Rep. O'Malley: Political nonsense obstructing proper accounting of COVID-19 deaths in long-term care facilities
Legislator: Administration must own mistakes, not operate in PR mode
House Oversight Committee member Jack O'Malley today expressed his sincere frustration after a joint hearing between the House and Senate oversight panels examined undercounted COVD-19 long-term care facility deaths by Gov. Gretchen Whitmer and her administration.
The committees spoke with state Department of Health and Human Services Director Elizabeth Hertel regarding an independent, non-partisan report from the state's Auditor General published Monday. The report found 8,061 COVID-19 deaths linked to long-term care facilities as of July 2021. This amount is 42-percent higher than the 5,675 deaths that had been reported by Gov. Whitmer's administration at the time. 
In only facilities that were required to report deaths to the state's Department of Health and Human Services, the Auditor General found 7,010 deaths – which still represents a total that is 24-percent higher than what the department had been reporting. 
Overall, the numbers DHHS have for COVID-19 deaths in long-term care facilities is 30-percent lower than what the Auditor General found. 
"We heard a lot of political tapdancing instead of accountability for policies that were put in place by the governor through executive order," said O'Malley, of Lake Ann. "Many people throughout northern Michigan and the state had relatives or friends inside of these long-term care facilities during COVID-19 and many still do. They were scared of a policy which put patients who had tested positive for COVID-19 in a building with a vulnerable population and would that policy meant for their loved ones. They want the truth behind those decisions – and more than just a blanket statement that they were working to save lives. The number of lives lost was revealed to be higher though this report.
"But what we heard today from the director was that the non-partisan, independent, third-party investigation team had it wrong and the clearly disastrous executive order to use long-term care as COVID wards was right. I don't buy that for a second, and neither do many people throughout the state who desperately want their elected officials to be straightforward with them on decisions. That's why I'll continue asking questions and working to get answers for them."
O'Malley took issue with DHHS not working thoroughly enough to verify their own death numbers, which were self-reported by only a percentage of long-term care providers. This incomplete number, along with the potential for other instances of misreporting during the pandemic, created the potential for discrepancies seen in the Auditor General's report.
The second-term legislator said it was impossible to see the executive order in action – whether ultimately successful or unsuccessful – without a more complete verification and vetting of data.
"This was an administration that said they were going to follow the data," O'Malley said "They didn't ask extra questions to get a clearer picture – even as something as basic as calling a few of the facilities who were not reporting. They didn't look outside of their office windows for assistance or input. They stopped working with the Legislature on COVID response when a few legislators may have been able to tip them off to undercounting or underreporting with certain facilities or areas of the state. Unfortunately, we are seeing the true scope of these decisions now thanks to the hard work of the Auditor General's office."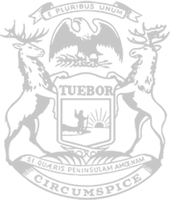 © 2009 - 2022 Michigan House Republicans. All Rights Reserved.
This site is protected by reCAPTCHA and the Google Privacy Policy and Terms of Service apply.