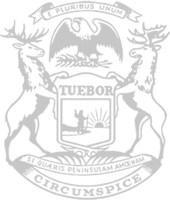 Republican leaders announce real plan to provide immediate relief at the gas pump, call on governor to act
LANSING, Mich. — Speaker of the House Jason Wentworth and Senate Majority Leader Mike Shirkey on Wednesday announced the Legislature will send legislation to Gov. Gretchen Whitmer that would suspend the state's tax on gasoline and diesel fuels to provide Michigan drivers immediate financial relief. The Legislature will also pass a resolution calling on the governor to support energy independence, including ending her opposition to the Great Lakes tunnel project.
The gas tax pause would remove Michigan's 27 cents per gallon fuel tax for the next six months, until the end of the fiscal year. Drivers stand to save approximately $750 million over that time, which is more than they would save from a pause in the smaller federal fuel tax. Giving drivers a break from both fuel taxes would amount to 45 cents per gallon savings.
"Instead of using her pen to write letters to Nancy Pelosi and Chuck Schumer, Gov. Whitmer should use it to sign the bill cutting taxes for every Michigander that's collecting dust on her desk," said Shirkey, R-Clarklake. "This is a serious situation that requires more than letter writing and the magnanimous gesture of asking someone else to foot the bill. Six in 10 Michiganders are living paycheck-to-paycheck, struggling to feed their families, heat their homes and put enough gas in their cars to get to work. Republicans in the Legislature will again vote to help residents keep more of what they earn, but we need the governor to lead instead of abdicating her responsibilities to Washington."
The House will vote Wednesday on a bill suspending the state's gas and diesel taxes, which are among the highest in the nation at 27 cents per gallon. The Senate will then vote on the bill next week, putting the plan on her desk along with the already-passed $2.5 billion tax cut plan that includes a reduction in the income tax, a $500 child tax credit and increased deductions for seniors.
"Why in the world would we write a letter to Congress asking for lower gas prices somehow someday when we can just step up and fix it ourselves," said Wentworth, R-Farwell. "Michigan has billions of dollars in surplus revenue available and one of the nation's highest state fuel taxes. The solution here isn't complicated. Republicans are going to take action today and put a real plan on the governor's desk to actually lower the cost at the pump.
"Michigan families need real solutions, not phony leadership. Rejecting our income tax cut and passing the buck to Washington, D.C. here doesn't solve a thing. The governor keeps saying she wants to cut taxes, but I'm not sure she's actually willing to do it. I guess we'll find out soon."
###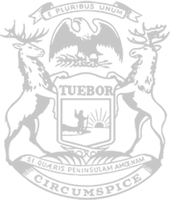 © 2009 - 2023 Michigan House Republicans. All Rights Reserved.
This site is protected by reCAPTCHA and the Google Privacy Policy and Terms of Service apply.