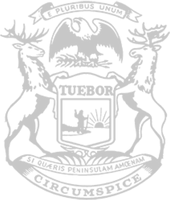 Senate panel approves Rep. Borton plan to protect Michigan ag trade
The Senate Agriculture Committee today approved state Rep. Ken Borton's bipartisan plan to ensure Michigan farmers and agricultural manufacturers can export their products.
House Bills 5742-5748, introduced by Borton and a bipartisan group of legislators, would clarify that the Michigan Department of Agriculture and Rural Development (MDARD) has the authority to issue certificates of free sale. Some countries require certificates of free sale for imported shipments. The certificates issued by MDARD verify that Michigan products meet legal requirements to be sold in the state.
"In Michigan, agriculture is deeply embedded in our communities and our economic activity," said Borton, R-Gaylord. "Local farms and agricultural manufacturers supply our state and ship an abundance of goods to other countries, bringing more revenue back to our economy. This bipartisan plan will keep the necessary tools in place to help Michigan's agricultural trade thrive and grow."
State law enables MDARD to issue certificates of free sale for food. Currently, the department also provides certificates for other Michigan goods, but clarity within the law would ensure the department may continue to do so. The legislation currently before the Senate would clearly authorize MDARD to issue certificates of free sale for a wide variety of goods, including dairy, livestock feed, nursery plants, fertilizers and pesticides. The plan would also update the existing authority for food-related certificates of free sale.
###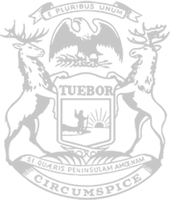 © 2009 - 2022 Michigan House Republicans. All Rights Reserved.
This site is protected by reCAPTCHA and the Google Privacy Policy and Terms of Service apply.