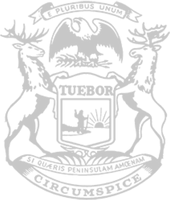 Senate panel considers Rep. Alexander plan to support Michigan bait industry
Accompanied by a businessman from the Jackson area, state Rep. Julie Alexander on Wednesday asked the Senate Committee on Natural Resources to advance her plan to allow the exportation of live bait from Michigan.
Minnows, wigglers and crayfish are often used as fishing bait. Currently, state law allows a person to acquire a permit to export these creatures out of the state, but only if they were caught outside of Michigan. Alexander's House Bill 4242 would allow a person to export minnows, wigglers and crayfish caught in Michigan waters.
"Our Great Lakes are an abundant source of wildlife, including baitfish like minnows," said Alexander, of Hanover. "However, selling Michigan live bait outside of the state is against the law, which can hurt businesses if they can't sell all their bait in the fluctuating market. My plan would support the people who work in the industry by allowing exportation of live bait."
She also noted that the changes to the law would still allow oversight to ensure conservation through a permitting process.
Testifying alongside Alexander was Tom Knutson, a Jackson County resident whose business sells live bait, among other outdoor sporting products. Knutson pointed out that unpredictable weather conditions can affect the demand for bait, and in recent years, some bait catchers have been unable to sell all their catch to in-state customers. Alexander's plan would help solve this problem by providing additional outlets for sellers.
Knutson said HB 4242 would ensure that Michigan law complies with a 1979 Supreme Court decision, which struck down an Oklahoma law that prohibited exportation of minnows from that state.
"Throughout my five years as state representative, I believe the ideas for my best legislation have come from one source — the people I serve in our Jackson community," Alexander said. "I greatly appreciate Tom Knutson for his involvement to make needed reforms through the legislative process."
HB 4242 earned bipartisan support in the House in May. It remains under consideration by the committee.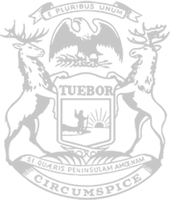 © 2009 - 2022 Michigan House Republicans. All Rights Reserved.
This site is protected by reCAPTCHA and the Google Privacy Policy and Terms of Service apply.