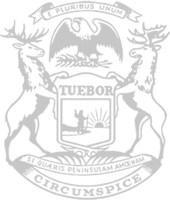 Speaker Wentworth on President Biden's vaccine mandate
RELEASE
|
September 10, 2021
Speaker of the House Jason Wentworth today released the following statement on President Joe Biden's new federal vaccine mandate: 

"President Biden's federal mandate threatens to take jobs away from Michigan workers and constitutional rights away from parents and families. His flip-flop on mandates and the legal end around he's using to implement it are going to push people even further away and harden opposition to vaccines. And the angry and disrespectful speech he gave announcing it will do absolutely nothing to bridge the divide and convince hesitant Americans who feel they're being ignored to get the new shots. In every way, shape and form, this speech was a disaster that will backfire and set this country back. 
"Fortunately, the mandate is on shaky legal ground. Just like Biden's illegal eviction moratorium, this order exceeds his statutory authority and violates the rights of both businesses and private citizens. It will be thrown out. The problem is the Biden eviction fiasco left millions of people in limbo and uncertainty. It put families into disarray. It did far more harm than good. This illegal mandate threatens to do the same thing to local businesses and Michigan workers. That is why we are exploring every option now – both in the courts and in the Capitol – to see how we can avoid that fate and protect people from the president's action."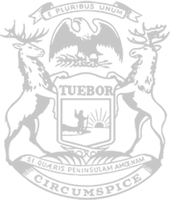 © 2009 - 2023 Michigan House Republicans. All Rights Reserved.
This site is protected by reCAPTCHA and the Google Privacy Policy and Terms of Service apply.