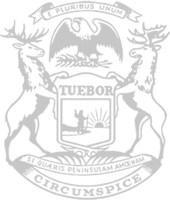 Tisdel Talk: Bipartisan plan will boost gun safety with incentives
RELEASE
|
September 19, 2022
By state Rep. Mark Tisdel
The unconscionable shooting at Oxford High School, which left four young people dead and several other students and adults wounded, upended the local community and our entire state. Within days, I had sketched out policy proposals to boost gun safety in Michigan. After thorough discussions and revisions, fellow legislators and I introduced the resulting bipartisan plan in the Michigan House of Representatives.
Both Republicans and Democrats recognize the individual right to own a weapon, specified in the U.S. and Michigan constitutions, and the responsibilities that are inseparable from proper exercise of that constitutional right. Secure storage, one such responsibility, which helps prevent dangerous firearms from falling into the wrong hands, is one of the focuses of our legislation.
 The four, bipartisan bills aim to combine constitutional rights and responsibilities by creating benefits for gun storage and other safety measures. People respond to encouragement and positive reinforcement — the old "attract more bees with honey than vinegar" strategy. Incentives can increase participation without heavy-handed oversight.
In order to encourage safe storage, Michigan law should first clearly define the best practices for storing firearms securely. When drafting our legislation, my colleagues and I used recommendations from gun rights and safety advocates: the National Rifle Association, U.S. Concealed Carry Association, and Everytown for Gun Safety. Our bipartisan plan outlines the steps gun owners should follow for securely storing weapons — loaded and unloaded — to prevent access by unauthorized users.
My House Bill 6350 will create a shield for gun owners against criminal culpability if someone else accesses their properly stored weapon and subsequently commits additional crimes. Rep. Jim Ellison, a Democrat from Royal Oak with whom I have partnered on many occasions, sponsored HB 6351, which will protect citizens from civil liability for death, injury, or property damage resulting because someone else took a secured gun and used it. These legal protections would prevent responsible gun owners from being victimized twice: first, from the theft of their secured weapon and, second, from criminal and civil liability for someone else's misdeeds with their stolen firearm.
Of course, people need equipment and hardware to implement storage practices for their weapons. Our plan will encourage safe storage by helping gun owners obtain safes, locks, and other security devices. HB 6352, sponsored by Democratic Rep. Tim Sneller from Burton, will provide a $350 annual tax credit for the purchase of firearm safety equipment.
Encouraging firearms training will also help improve gun safety in our state. Under HB 6353, successful completion of a training program will earn participants a $350 tax credit. Eligible courses must cover a variety of legal, practical, and safety-related topics, including safe storage, use, and handling. The annual tax credit will make possible not just one-time training, but regular refresher courses, too. Rep. Mike Harris, the Clarkston Republican who sponsored the bill, is himself a former Waterford Township police sergeant and certified weapons trainer. The bill will also allow a gun owner to deduct the cost of weapon liability insurance premiums on state tax returns.
While informing citizens of safety expectations, our bipartisan plan will reward responsible gun owners with legal protections and tax savings. These policies will go a long way to reducing illegal access to weapons. Education and encouragement will promote gun safety and protect Michiganders.
###
State Rep. Mark Tisdel, R-Rochester Hills, represents the 45th House District, which includes the cities of Rochester and Rochester Hills and part of Oakland Township.
Tisdel Talk is a column published monthly in Community Lifestyles, a local Greater Rochester newspaper.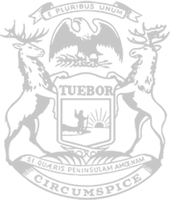 © 2009 - 2023 Michigan House Republicans. All Rights Reserved.
This site is protected by reCAPTCHA and the Google Privacy Policy and Terms of Service apply.