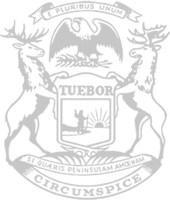 Tuscola County legislators celebrate opening of new and improved Caro Center
State Reps. Phil Green and Matthew Bierlein today highlighted the opening of the revamped Caro Psychiatric Hospital – a key development for the region and access to critical care.
Green, who represented Caro in the Michigan House for two legislative terms before districts were redrawn before the start of the 2023-24 term, fought to preserve funding for the Caro Center in 2019 when a $115 million reconstruction plan was paused and the state discussed closing the facility altogether.
The hospital, which is one of the largest employers in Tuscola County, has served Michigan residents since 1914. The new 127,000-square foot, 100-bed facility was built on the same site as the previous center.
"This is a proud day for our region and our state," said Green, of Millington. "It shows Michigan will continue to be a leader when it comes to providing critical psychiatric care and treatment to people who live, work and raise their families here. The facility will provide a safe environment for employees to work and patients to heal. I am proud of this community as it serves the most vulnerable people in our state. It was incredibly important to see this through.
"While I am no longer the representative for Caro in the Michigan House, I will continue to fight alongside Rep. Bierlein for opportunities that benefit our region."
"The opening of the new Caro Center will have a tremendous impact for our communities and better serve the public," said Bierlein, of Vassar, who represents the new 97th House District that includes Caro. "Access to care is crucial, and this facility puts Caro and our local care workers front and center in efforts to address this issue. It showcases Tuscola County as a leader in our state.
"I am committed to pursuing plans in the Legislature that will allow hard-working people and their families in our area to thrive. Advancements like the Caro Center will make our area an even more vibrant place to live and work."
The facility hosted a ceremony and offered tours following the official re-opening this afternoon.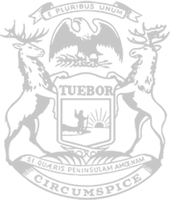 © 2009 - 2023 Michigan House Republicans. All Rights Reserved.
This site is protected by reCAPTCHA and the Google Privacy Policy and Terms of Service apply.